SOLIDEMO OFFICIAL WEBSITE
PROFILE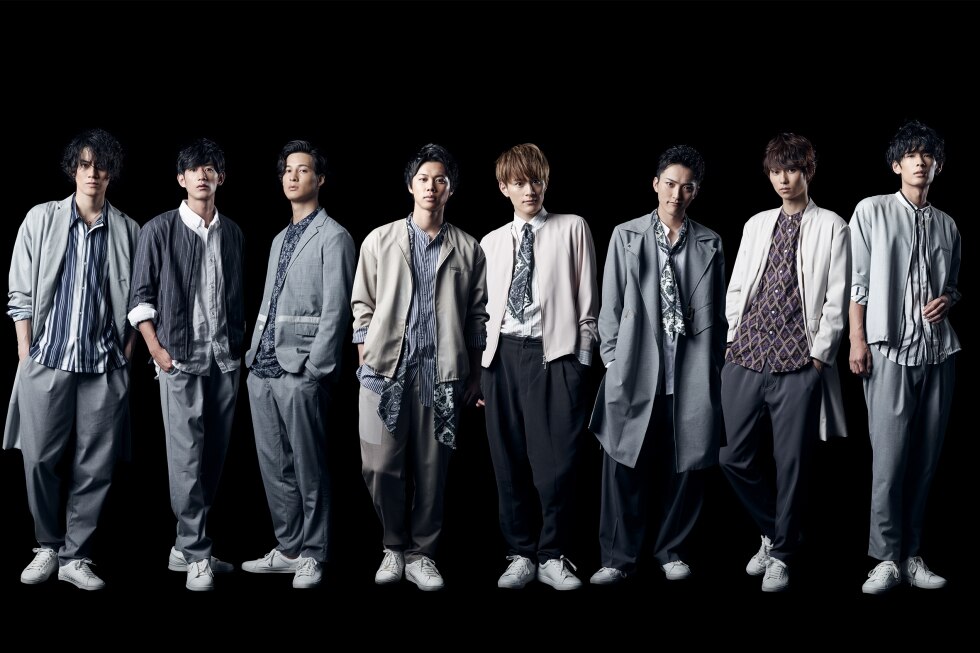 All the members are over 180cm tall, a music group consisting of 8 men.
SOLIDEMO is a combination of 2 words: SOLID, meaning "cool" and EMO, meaning "effeminate" (from "emotional"),
meaning guys who are the coolest and feminine. Although they're cool and dignified, they sometimes express their feminine hearts in song - because of that duality, they're called SOLIDEMO.

Aiming to be "made-in-Japan artists active in Asia", on April 16th 2014, they made their commercial debut with a single "THE ONE".
Since their debut, they were proactively working overseas. In May, they gave their first overseas concert at Thailand Comic Con 2014 as "handsome representatives of Japan". In June they gave a successful concert during the FIFA World Cup in Sao Paulo, Brazil in nakata.net cafe.
Domestically, they created the main themes for Fuji TV drama "First Class" and TV Asahi's "Watashi no Host-chan S" and released their 2nd single, containing both the drama-related songs, called "Heroine", placing 3rd on the daily Oricon charts at most, in weekly charts they reached 9th place at the single's arrival.

Their work was praised and in December 2014, they won the newcomer prize in "56th Kagayaku! Nihon Record Taishou".

3rd single "Rafflesia", an opening theme song for Fuji television drama "First Class" starring Erika Sawajiri was released in January, 2015, 4th single "Girlfriend" a featured song of the drama "Tatakau" Shoten Girl" in June, and both ranked in top 5 in Oricon weekly chart at their first appearance.Extraordinary appearance in entire dates in consecutive 3 years at music festival a-nation, a-nation stadium fes. in July and August. Long waited first album "8 Collars" was released on October 21st. first nationwide tour "SOLIDEMO 1st TOUR 2015 - 8 Collars" started on 21st of same month.Also, release date of 5th Single "Landscape" is confirmed to be April 13th, and SOLIDEMO 2nd ANNIVERSARY LIVE at Zepp Divercity is confirmed to be held on April 17th.

SOLIDEMO released the 5th Single「Landscape」on April 13, 2016and held the SOLIDEMO 2nd ANNIVERSARY LIVE in Zepp Divercity with a huge success. And SOLIDEMO has declared that the artist will go to see Japanese fans as the 「SOLIDEMO RanRan Campaign」 and have a larger circle of SOLIDEMO in Japan.